About Us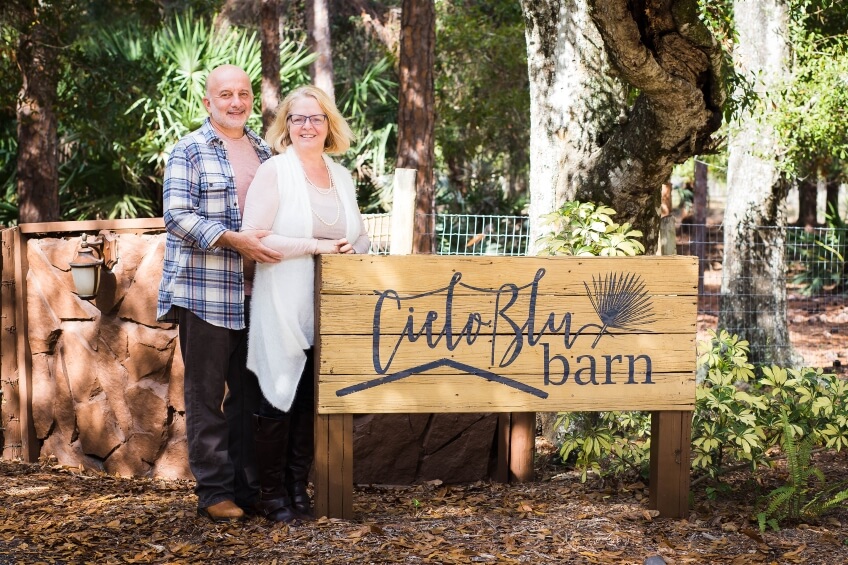 Photo by Cherished Reflections Photography
Cielo Blu
Cielo Blu means "blue sky or heaven" in Italian.
9155 141st Ave
Fellsmere, FL 32948
Dominic and Luanne Foti left the corporate world in New Jersey and became Floridians in the fall of 2013 so they could be near their family while starting a new business together. The Lord blessed them with a beautiful property in Fellsmere, Florida that came with animals and a well constructed barn in December 2013.
Having no experience with farm animals, their new adventure started with learning about goats, chickens, miniature horses and donkeys! They then turned their attention to the barn to decide how to turn it into an event venue that would be spacious, inviting and rustic but still have important conveniences like indoor bathrooms, a bride's dressing room and a separate building to make it easy for caterers to prepare for the food service. They officially opened Cielo Blu Barn in August of 2015 and now enjoy hosting many happy events!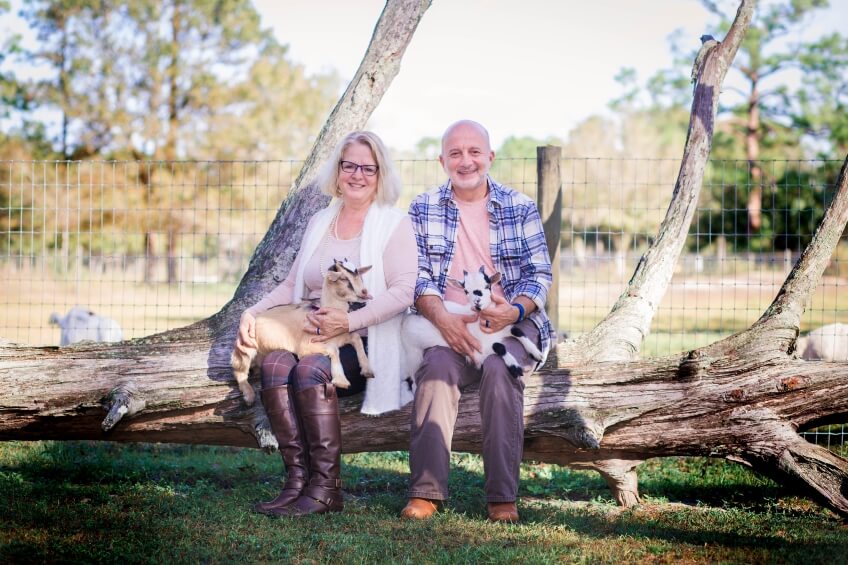 Photo by Cherished Reflections Photography